Dear all,
I have grown for 30 years in a province has grown cashew nut the most of Viet Nam countryside. Which I have compacted with for many years, and I have had knowledge clearly how about quality standard of Viet Nam cashew nut is.




I have traveled many areas of the world and I have tried all kind of cashew nuts which have been sold in there, I feel so different between all kind of which and Viet Nam cashew nut flavors. Which have not been special delicious, without sweet and aromatic as cashew nut products have been sold in Viet Nam because Viet Nam is homeland of the cashew nut production industry.
I came back hometown and I have spent for 10 years to compactly study for producing traditional dried salt cashew nut then I bring it to give for my friends around the world and invite them try to my cashew nut product.
After that, I have been believed to buy cashew nut product by friends and closely customers. Next, international friends as Singapore, USA, South Korea… know about my product and book it. Now, my cashew nut product is often exported to Singapore, Taiwan, Malaysia, South Korea and USA…



Vietnam cashew nuts is known as the most famous nuts in the world due to edaphic with rich soil which brings the cashew origin Vietnam the special flavor. We are people who grew up from the Southern countryside of Vietnam where owe many trees farm laden with fruits such asasrambutan, durian, cashews …
We are Vietnamese farmers.
It is believed that you will love special flavor which delicious, sweet and is the most excited in all kind of cashew nut you tried to before.
I hope so you spend a few of time to visit my cashew nut fields and factory to have true feeling about it.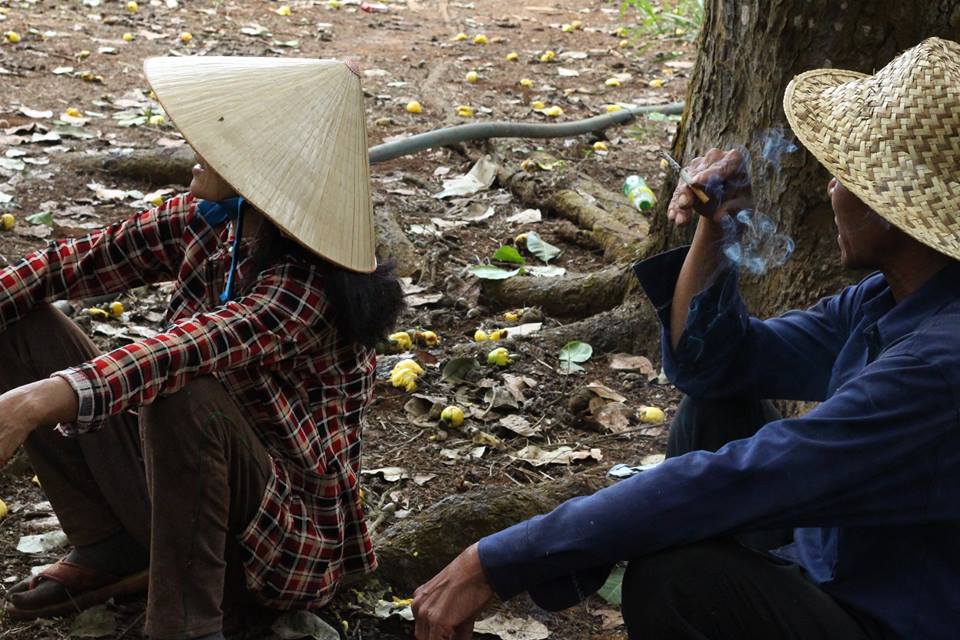 DO YOU KNOW?

We spend 10 years for hard-working to make a natural traditional flavor and special delicious which you are interested in.
I know the bigger cashew nut, the more you like. In fact, the bigger size, the weaker structure so flavor of cashew nut become increasing. If cashew nut has average size it will be more delicious than big size.
Cashew nut made in Viet Nam is famous all around the world. The red soil of Viet Nam make cashew nut is growth better, sweeter. By occasion would you come to Viet Nam and try to original cashew nut for feeling sweet and aromatic. And we will commit in bring the same sweet product to you.
Although I have travelled to many countries and tried to taste many kind of cashew nut, I still love cashew nut made in Viet Nam because of its special flavor.
We only produce a little cashew nut product for providing to trade but too much. That why our product has been favorite and loved.
THE PROMISE TO CUSTOMERS
You can try to eat before buying.
You can deposit if the cashew nut product is as not reached quality as the commitment with customers.
The advantages of our cashew nut product are fried lastly. For keeping aromatic, crunchy, tasty, we have not sold inventory as companies others. You can try to taste for checking the quality of our product is better than others.
Our cashew nut product have been certified and monitored by organization like FDA from USA or HACCP and ISO 22.000 satisfied international standards.
Our customers come from many countries around the world as Korean, Hong Kong Chinese, Taiwanese, Singapore, American, Malaysians... All of them have satisfied with delicious traditional flavor by our companies.