Cashew nut harvest season in 2019
My house is in a valley of Dong Nai, which is called 57 Hill, because it is enveloped by deserted hills around and where few people live there. This area just about is isolation with the world because of bad and bumpy roads, which villagers hardly and difficultly pass by, it is marshy in rain season and dust dry season. Vehicle can't pass by so people only by on foot but on foot is hard too. The roads are so bad that people may be fainted and want to shouts out after passing by a road about 3 km because of so tired.
My house in this area, it is so far away from others area that my friends make fun of me by calling me with nicknames "Tarzan " because where I live as same as forest, students live there difficultly go to school, special in typhoons season. I still remember when childhood, I went to school while my body was wet and muddy. I rarely invite friends to my house, because they often humorously call me Gorilla, because my house is very far away from others area and fallow. (However, when growing up, I took international friends to my house, they were so excited with there, because they thought this area so amazing and worthy to discover).
However because of fallow so it is cool, fresh air and boundary tree. The land here is red basaltic soil by volcanic eruption because it is enveloped with mountains on around of it, so it has very good land. The cashew nut is growth here despite without fertilizer, which is fresher and more delicious than cashew nut is growth in others area.
Cashew nut season of 2019 start again, I try to spent more time to record nature scenes of Le's garden for showing with everyone. I guess this year is seemly going to having positive result than before years otherwise previous years, because of climates change, it was the poor crops, so farmer got meager harvests. With the farmer, the happiest is the crop exceeds requirements, farmer only dream about a simple happiness from good crops.
This year, our villagers have a new fun which is a new road was built by government so it is the end succession of days we faced to difficult with bad and bumpy roads.
Oh, I talk so prolix, alright, now let's me talk about cashew nut crop. Cashew nut crop often starts from Jan to May, sometimes until to Jun but rarely, vibrantly in March. April is the end of crop. The time of crop can changes a little bit depends on annual climate change. With blue sky and sunshine, it is said that a good crop. If rain season comes soon, this year will be poor crop because pollen can't happen. Farmers often have one harvest in a year, after that cashew nut is roasted for saving in barn, it will be prepared if it is need to be fry. So we don't wait until crop for cashew nut, because cashew nut is saved in barn which can grow, so cashew nut just is gathered as same as cashew nut is gather for a long time.
For delicious cashew nut, it is need to a lot of thing, one of all is farmers have to be devoted in producing:
- Chose a good garden, good land for plant.
- Producing formula with experienced for a long time
- Manage cashew nut well, chose and separate bad cashew nut seriously because of so much bad disorderly cashew nut together.
- New product, dried new products after before products are sold.
Only producer who ensure all rules here they can produce delicious and special product, it like a dish, despite of same material and formula, devoted cooker can make a dish is more delicious and aromatic than others cooker.
I am a villager who live and grow up in this area, I know all despite of very small detail about cashew nut industry, which is the reason why I always find to export my products from out of my poor village to enterprise, to around the world, make cashew nut become naivety gift but very sensitive thing.
I hope so I can make more video for your watching to know about Dong Nai farmers' life in the next times.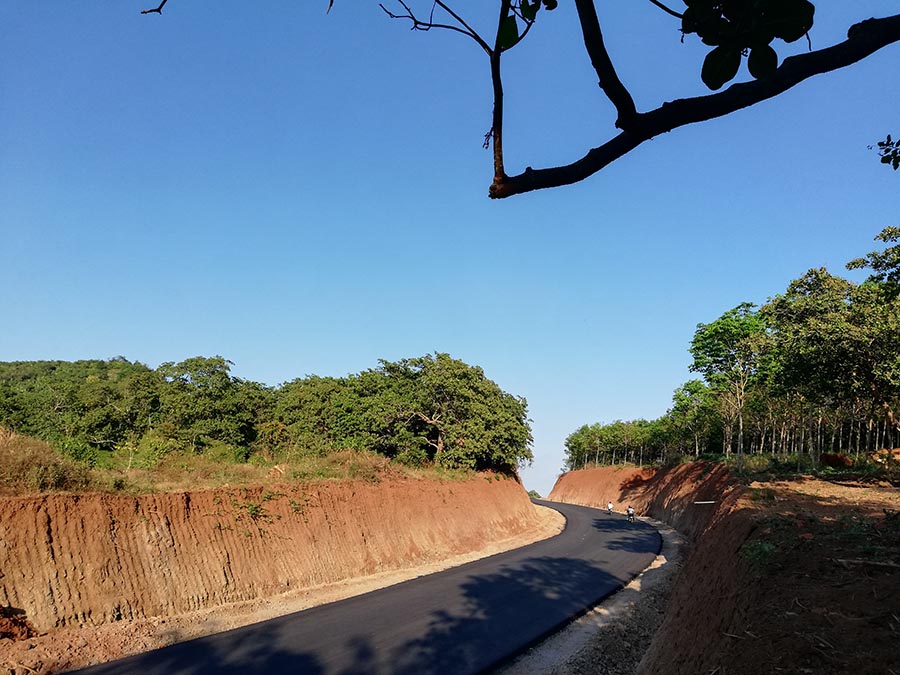 Follow Le's new videos here: https://www.youtube.com/channel/UCk-kF18e8zCQ3X-A_xRlIhw/videos
Le's Fanpage Facebook here: https://www.facebook.com/lesgarden.vn/
Love all!
Le