To be a producing and exporting cashew nut company - my long hard journey
My family has worked in cashew nut business over 10 years, because cashew nut business is traditional job of my hometown – Dong Nai, Viet Nam.
As you all know, Dong Nai province of Viet Nam not only has developed strongly about planting fruits but also producing cashew nut, although cashew area of Dong Nai province is less than one's Binh Phuoc province, the cashew nut quality of Dong Nai province is very wonderful.
Roasted cashew nut of my hometown is very delicious and aromatic because it has been made with particular producing formula which has been handed through many experienced generation.
I remembered some years ago when technology was still undeveloped as nowadays, villagers who worked in traditional cashew nut craft have a few knowledge about international producing and exporting cashew nut, they can't promote their brand, their products only are mainly sold in market domestic, beside that, their products not only haven't had certificated obligation but also haven't satisfied standard for exporting.
After times at university and travelling to many countries, I have worked in trading companies, many people asked me about Viet Nam cashew nut because this product is very famous in the world. I decide to come back hometown and develop traditional product of my hometown.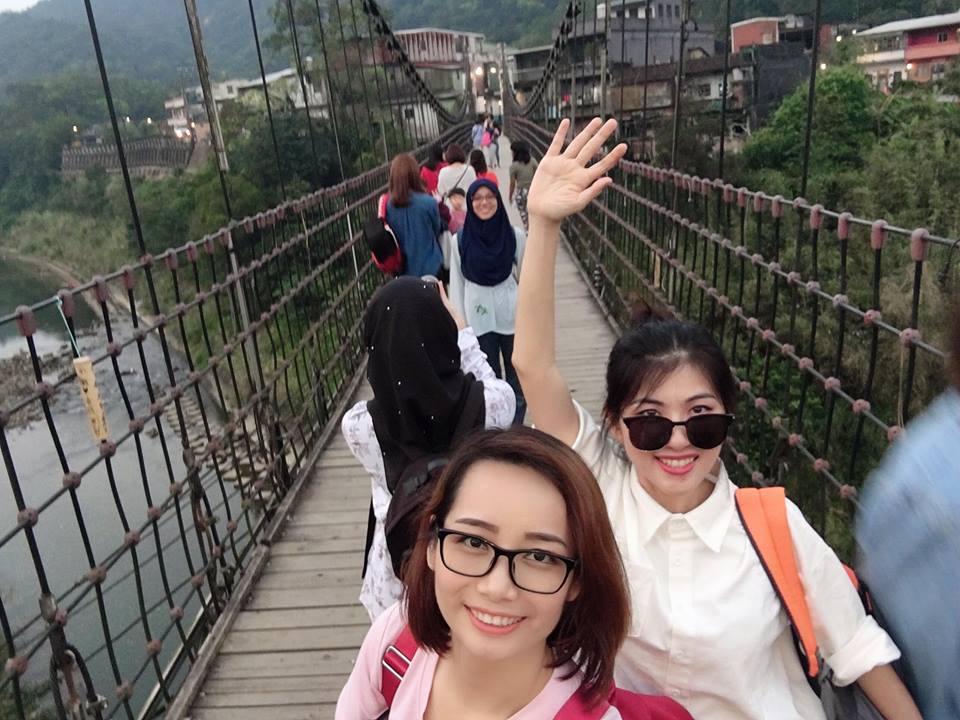 I wonder myself how is delicious our cashew nut why it only is sold in market domestic but exported.
I want more people can taste this traditional flavor
It's very hard to export, and it's more difficult than I think it wastes 7 years for my dream about development of cashew nut become true. Why?
Although Viet Nam cashew nut is very delicious, its quality is too low. In 2015, a Hong Kong guest visited my company, he said, he came from Hong Kong and went to Viet Nam to visit cashew nut production factories in Binh Phuoc province, Viet Nam to find source of cashew nut for producing and exporting. However, anything he saw which was so terrible that he had to come back Sai Gon city to start over in finding. The cashew nut small transaction producing factories were negligent in their process. He needed to a devoted cashew nut production and it is certified ensuring of food safety conditions.
So the first actual situation of Viet Nam cashew nut is sanitary. Because it isn't certified ensuring of food safety conditions, Viet Nam cashew nut can only export to least developed countries, low standard, dirt cheap or only is sold in domestic market, can be export to around the world. If it is exported, can it pass to test of food safety conditions and food chemicals standard?
Do you know, to export a batch of goods to US, I have to registered code of US FDA with 1000 USD/year cost, beside that goods have to been tested food chemicals rate, I only export my cashew nut product to US after all procedure are satisfied.
For exporting and selling product in Taiwan, my batch of goods have to tested before they are sent, beside that I have to registered code of TFDA (a registration code is certificated by Food and Drug Administration of Taiwan), after passed a tested of Taiwan Ministry of Health, my goods can be exported and sold.
Knowledge of importing and exporting:
I have many customers in abroad, It's so diversified customers. All they love Viet Nam cashew nut very much, and they want to order cashew nut from Viet Nam for trade but they afraid of import and export procedures because this procedures so complicated that they don't have enough effort to response.
If they import by themselves a large number of cashew nut, transportation costs will be cheap, but prolix procedures and many problems to do, including huge capital.
If buying a few amount of cashew nut and rent logistic service for solving from A to Z, it will waste a lot of money for transportation, there will be business in the red.
That all difficulties of distributors I know from their sharing.
I used to be innocent person who look through rose-colored glasses. I used to think finding customers is done although it's 1/10 of stories. Legal procedures relate customers are more difficult than exporting a batch of goods safety and well. I have spent for 7 years to learn step by step for accumulated knowledge.
For example, how are customs procedures, how much procedure costs, how about is tax. I have to be trained two times to know about all procedures. My cashew nut products have high quality, it's so delicious that customers immediately they want to buy and import my products for trade after tasting my cashew nut products. However, when they asked me about shipment procedures, I innocently don't know about it so lost my opportunity for cooperating. That's why I determine to study basic knowledge about import - export for customer access.
Finding juridical for products:
Do you know why costs of exported cashew nut higher than costs of domestic marketed cashew nut?
Because products for exporting have to be high quality, delicious, fresh, none of chemical, stability and a lot of things to have.
Products for local market are never ensured that conditions, products are filthy made, are cleaned by chemical for good-looking, instability quality, when a lot of rotten, off and bad smell cashew nut are mix with high quality cashew nut, some companies will cheat to make that bad cashew nuts for better looking and sell in market.
Therefore, sometimes I'm so sad when my products which I put my heart and soul into are compared to dirt cheap products in local market. For a batch of good are released, I have to check at least five rounds before they are given to customers, they are ensured about both flavor and quality. And I absolutely say no with food preservation chemicals and bleaching chemicals.
I always spend all my times to improve products everyday, for perfect products and rarely have mistakes so that until now, LE'S CASHEW NUT PRODUCTS BRAND has a good position and have been exported around Asia.
They are put in devoted and transparent.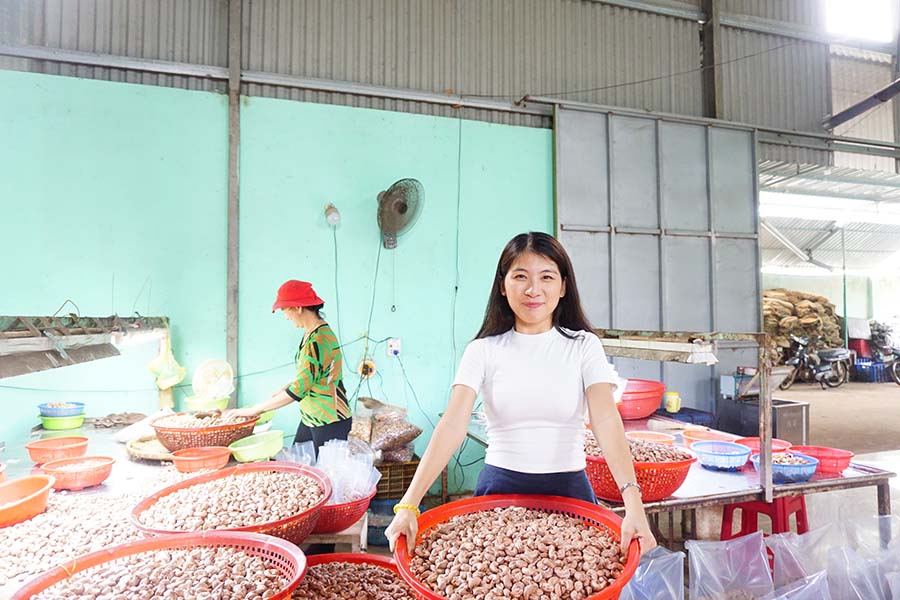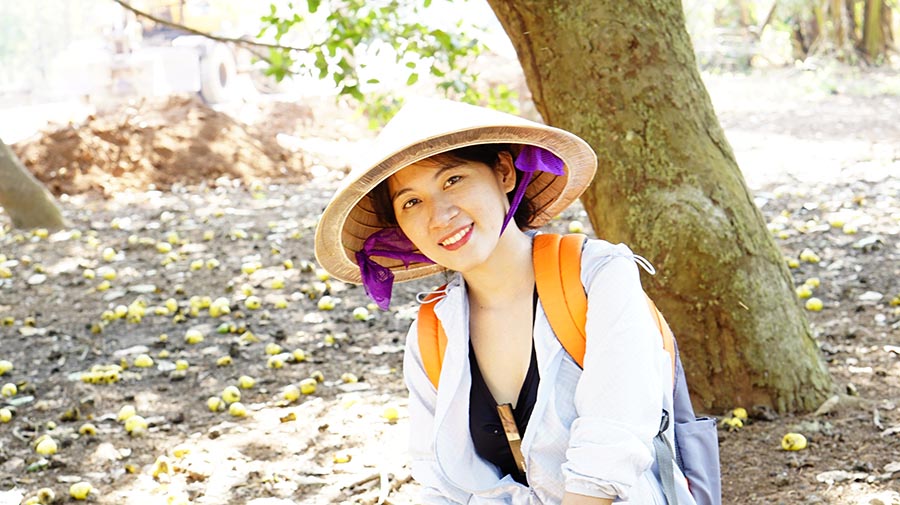 Finding customer: I have visited many Asian countries, I have trying to taste cashew nut in there. I consider almost cashew nuts come from Africa, sometimes they come from Viet Nam. Their cashew nuts which I tasted are so bad and they are different with natural flavor of Viet Nam cashew nut, they are friable, bland and soft.
However cost of cashew nuts come from Africa are very cheap which make you surprised, even which are lower than prime cost of Viet Nam cashew nut but their quality are so bad (customer said that) while cashew nuts Viet Nam are sweet, delicious, fatty, crunchy and especially aromatic.
I come back to my hometown and determinate to contribute a new factory, destroy old factory, new factory is beautiful, modern which satisfy condition about process and food safety of International produce cashew nut factory.
My produce cashew nut factory covers 1000m2, it is in a beautiful valley with luxuriant forest and cashew nut garden along length, sparsely populated and fresh air. I love this land because I was born and grow up there, I have experienced many vibrant cashew nut harvests in village, so that I have a dream and want to make the dream come true which is exporting Viet Nam agricultural to the world.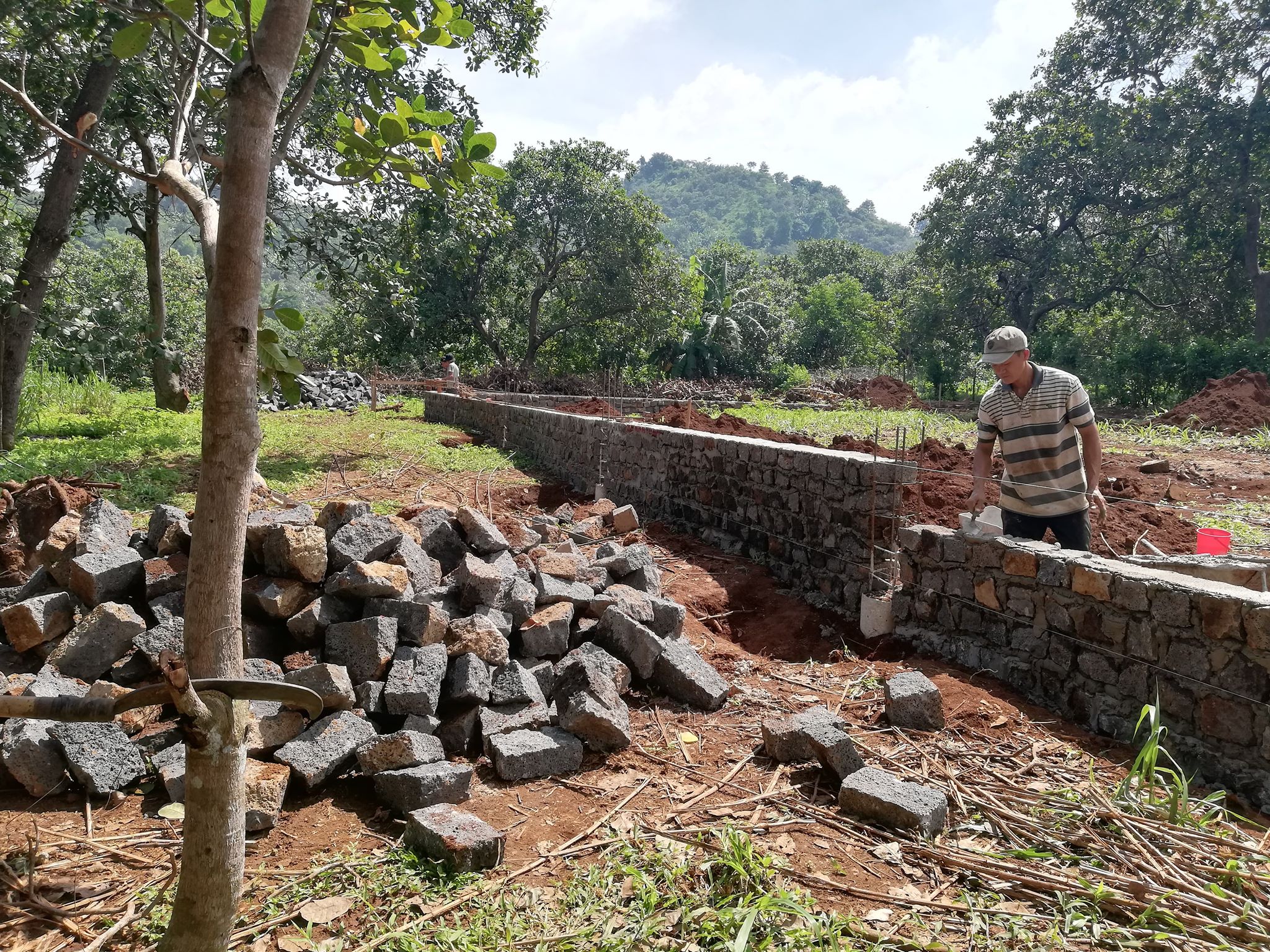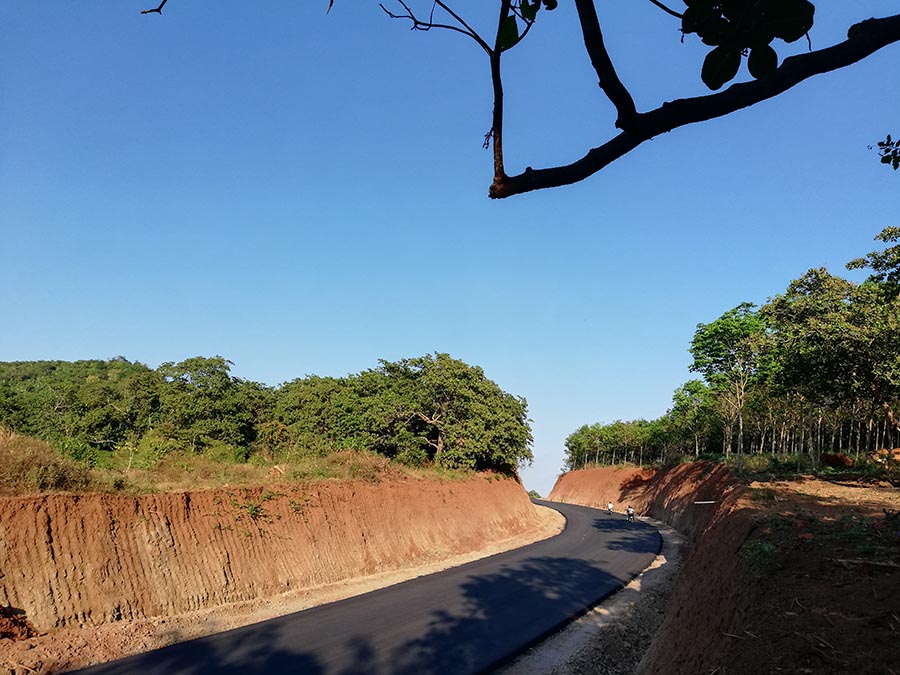 I want to my products fully satisfy food safety condition for export, ensure delicious traditional flavor, and especially high quality for enduring exporting.
I have to change my company, manage my factory with tightly standard about control products. I have to some international relationships, so I ask them to help about procedure in abroad, because indigenous people easy to do it.
After many years, finally I can have some offices in some Asian countries. List of Le's overseas branch offices, please read here.
If you need to support in exporting, advisory or selling exported cashew nut, contact with me, I will devotedly give you some sincerely advices.
LE write (get information about LE here)
Facebook: https://www.facebook.com/lesgarden.vn/
Want to be an agent: https://lesgarden.com/phan-phoi-si-en/